Reality+ Love+ Dating+ Relationships+ Reality Dating Shows & Sex Education: Guest Blogger Nayla Lee Asks, "What Is TV Teaching?"
Guest blogger Nayla Lee writes: "Everyone knows that The Bachelor's main goal is to portray healthy relationships and positive sexuality! "Just kidding! "The evolution of shows like The Bachelor, which has been airing for nearly two decades, reflects what producers and editors believe is an acceptable depiction of love, intimacy and relationships, and has the capacity to influence what viewers see as mainstream or normative. This cyclical relationship, through which the show is shaped by pop culture and, in turn, shapes it, makes it a rich topic for analysis. From the perspective of More Than Sex Ed's sexuality and relationship programming, I am excited to share a very condensed version of my main takeaways from consuming the Bachelor franchise and related media."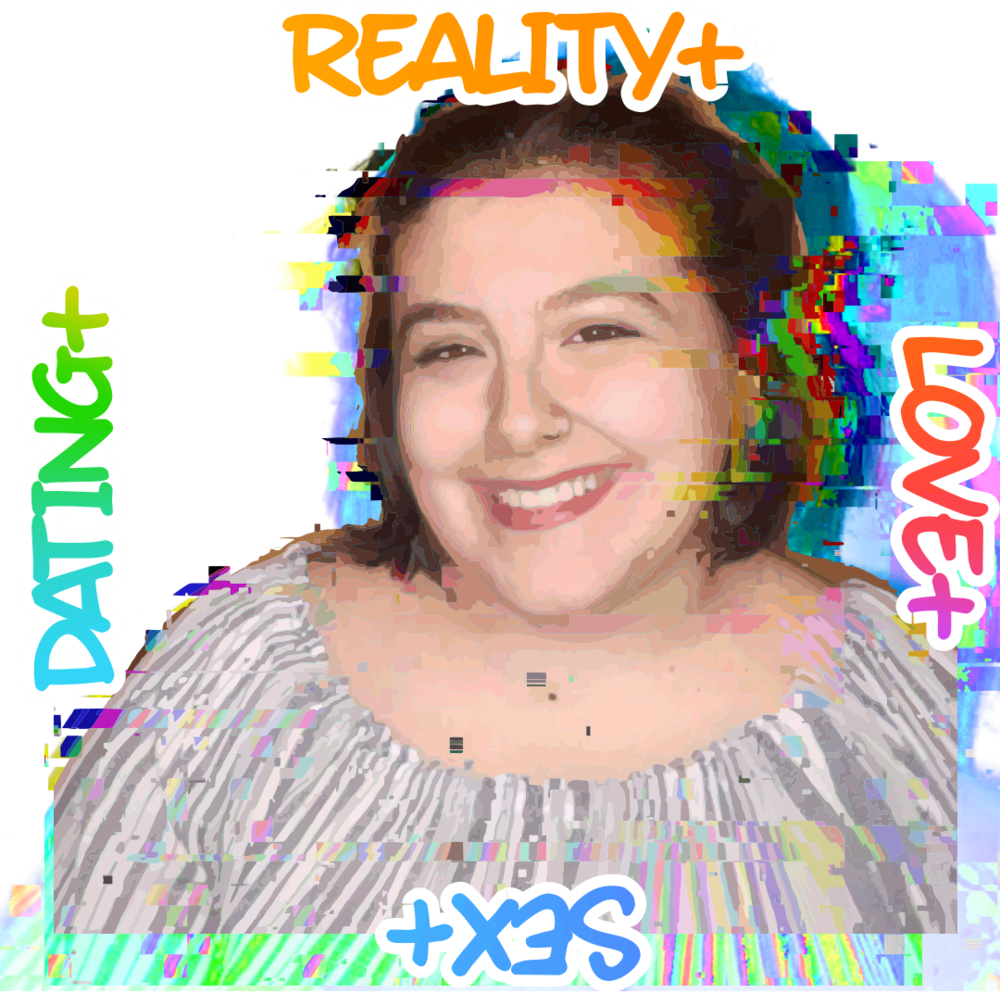 Everyone knows that The Bachelor's main goal is to portray healthy relationships and positive sexuality!
Just kidding!
Watching hot people create and resolve conflicts, fall in love, and make mistakes captures my attention in ways I can't fully articulate. I won't pretend that my love for reality dating shows is based in the scholarly pursuit of knowledge about gender roles or modern courtship norms. And I don't just watch the shows; Many contestants go on to become influencers after their time on air, and I watch their YouTube channels and follow them on Instagram and listen to their podcasts. My viewership is anything but casual, and it feels important to work towards understanding the messages that seep from the screen into my brain.
I was inspired to write about this while studying the More Than Sex-Ed curriculum for my college internship. As part of the MTSE  program, students learn about different types of romantic and platonic relationships, reflect on messages they receive from media, and practice identifying social expectations and scripts. Participants are encouraged to notice and separate fantasy from reality, particularly in reference to pornography and entertainment. Central to all of MTSE's work is helping students pinpoint their personal values and desires, notably around relationships and social behavior. I was struck by how aligned the program's goals are to my deep passion for media analysis and criticism, especially around reality dating shows. This blog post is the first in a series I've been working on to consider the ways in which various topics related to the mission and programming content of More Than Sex-Ed are portrayed on these shows. 
Analyzing media
In one MTSE workshop, students read the lyrics to pop songs (most recently, "WAP" by Cardi B and Megan Thee Stallion, "Montero (Call Me By Your Name)" by Lil Nas X, and "Adore You" by Harry Styles). Studying the messages that these songs send about relationships, sex, and power helps students differentiate between which aspects are desirable models for their own lives, and which are theatrical, exaggerated, or hurtful. Just like most pop songs, reality dating shows are incentivized to depict simplified, dramatic, and provocative interactions. Rather than vilifying and writing off all media that doesn't depict the slow process of developing nourishing, sustainable connections, consumers can learn to take it with a grain of salt. But do we? Since so much of pop culture consumption is social, it creates exciting opportunities for people to discuss how it does and does not reflect their preferences and goals and how much influence they will allow it to have.
As an adult, sometimes it's easy to forget that I'm still being influenced by the messages of the media I consume. I've spent thousands of hours following the lives of the real people and relationships that take place both on and off the air. It's impossible for all of the messages crafted by producers and editors not to affect me deeply. I hope that the posts in this series invite readers to take a critical look at the media they consume, in order to decide which messages about relationships, communication, sexuality and personal values they want to accept and build on, and which they want to notice and leave behind. 
I will be writing the next few posts in this series about The Bachelor franchise. For the uninitiated, the franchise includes The Bachelor and The Bachelorette, in which one heterosexual, cisgender lead meets and dates 30 potential suitors. They preside over rose ceremonies, where contestants either receive a rose (meaning they will progress to further rounds) or do not, in which case they leave the show. Typically, when there are four contestants left, the lead visits each contestant's hometown to meet their family and see a location that is significant to them. When there are three contestants left, the lead can choose to invite each participant into a "fantasy suite," which is the couple's first opportunity to interact without cameras present. There is an expectation that the lead will select one person to either get engaged to, or leave the show within an exclusive relationship. 
Some fans view this structure as an unorthodox but endearing opportunity for contestants to find true, permanent love. Others are hyper aware of producer manipulation and outside incentives which motivate contestants to behave in ways that make entertaining television or develop individualized public brands. I tend to fall closer to the latter end of the spectrum, but I know that genuine relationships and families have formed from couples who have met on the show. The idea that someone is on the show "for the wrong reasons" (i.e. anything other than finding love) is a common accusation between contestants. Personally, I am not morally opposed to participants who go on the show for a variety of purposes–– such as the opportunity to travel, to boost their careers on social media, or for other sorts of attention–– but being open about desires outside of getting engaged and building a nuclear family, which includes having children, is still highly taboo. 
The evolution of shows like The Bachelor, which has been airing for nearly two decades, both reflects what producers and editors believe is an acceptable depiction of love, intimacy and relationships, and has the capacity to influence what viewers see as mainstream or normative. This cyclical relationship, through which the show is shaped by pop culture and, in turn, shapes it, makes it a rich topic for analysis. From the perspective of sexuality and relationship education, I am excited to share a very condensed version of my main takeaways from consuming The Bachelor franchise and related media. 
Relationships and Communication  
Monogamy is probably the concept that is described and treated in a way that is most confusing to me. In the Bachelorette and Bachelor seasons, one lead is exploring relationships with multiple contestants at once. In traditional relationship terms, the lead is dating up to around 30 people on night one, and breaks up with multiple participants each week during the rose ceremonies. None of these relationships are exclusive, and most do not have labels (such as "boyfriend" "girlfriend" or "partner") until after the final rose is given out. With the exception of Season 7, in which Charlie O'Connell elected to pursue relationships with his final two participants offscreen before ultimately choosing to only continue dating Sarah Brice, all Bachelor and Bachelorette leads have chosen to either enter an exclusive relationship with one participant (often as an engaged couple) or to leave the show single. 
This stark change from imbalanced polyamory to highly pressured monogamy feels both unfair and destructive. The show's lead is expected to form genuine attachments to multiple participants, and then break off those relationships completely before handing out a single Final Rose. To my knowledge, none of the leads or participants have been open about specifically pursuing non-monogamy in their prior dating lives. The show does little to dispel harmful stereotypes about non-monogamous lifestyles. Non-leads aren't permitted to pursue relationships with anyone besides the lead-- they are cut off from the outside world, and are discouraged from non-platonic relationships with other cast or crew members. The length of time between Fantasy Suite dates (typically with three participants) and the proposal or Final Rose ceremony is around a week. In that period, leads and their final selections are pushed to become exclusive. This may feel like a relief to leads who prefer to be in exclusive relationships, and the rose recipient, who no longer has to be in competition for a relationship. However, trust or commitment difficulties may linger for couples who are forced to make the transition to exclusivity at this breakneck speed. 

The message to viewers is jumbled, but loud: dating multiple people is only okay if the goal is to find one monogamous partner to marry. Only one partner can do it at a time. Once the relationship is exclusive, neither person should have any lingering feelings of love or attraction to anyone else, even if they shared a strong emotional or physical bond mere days previously. 

Support for parents and caregivers  
These complicated dynamics offer parents a wealth of opportunities to discuss values and behaviors with their teens. Teens may have an easier time discussing situations that feel removed from their personal lives, such as storylines on reality television. Parents have the opportunity to ask questions like "Do you think Maurissa communicated enough with Connor before she went to the Boom Boom Room with Riley?" or "Why do you think Joe chose to give Serena the rose? What about their connection seems like something you'd want in a relationship? What parts aren't really your style?" These openers can help build comfort in discussing the ethical dilemmas and confusing emotions that emerge around sexuality, dating and relationships and how they are portrayed in the media. Ultimately, fun theoretical conversations can lead to more open communication between parents, teens and peers about healthy relationships, points of confusion and stress, and positive sexual expression. 
If you're interested in what messages the Bachelor franchise sends, stay tuned! I plan to cover topics including sexuality and gender roles, body image, and friendship!