Tom Petty, Somewhere You Feel Free: The Making of Wildflowers
This newly unearthed chronicle of the making of the American singer-songwriter's favourite album is a gift for fans. The post Tom Petty, Somewhere You Feel Free: The Making of Wildflowers appeared first on Little White Lies.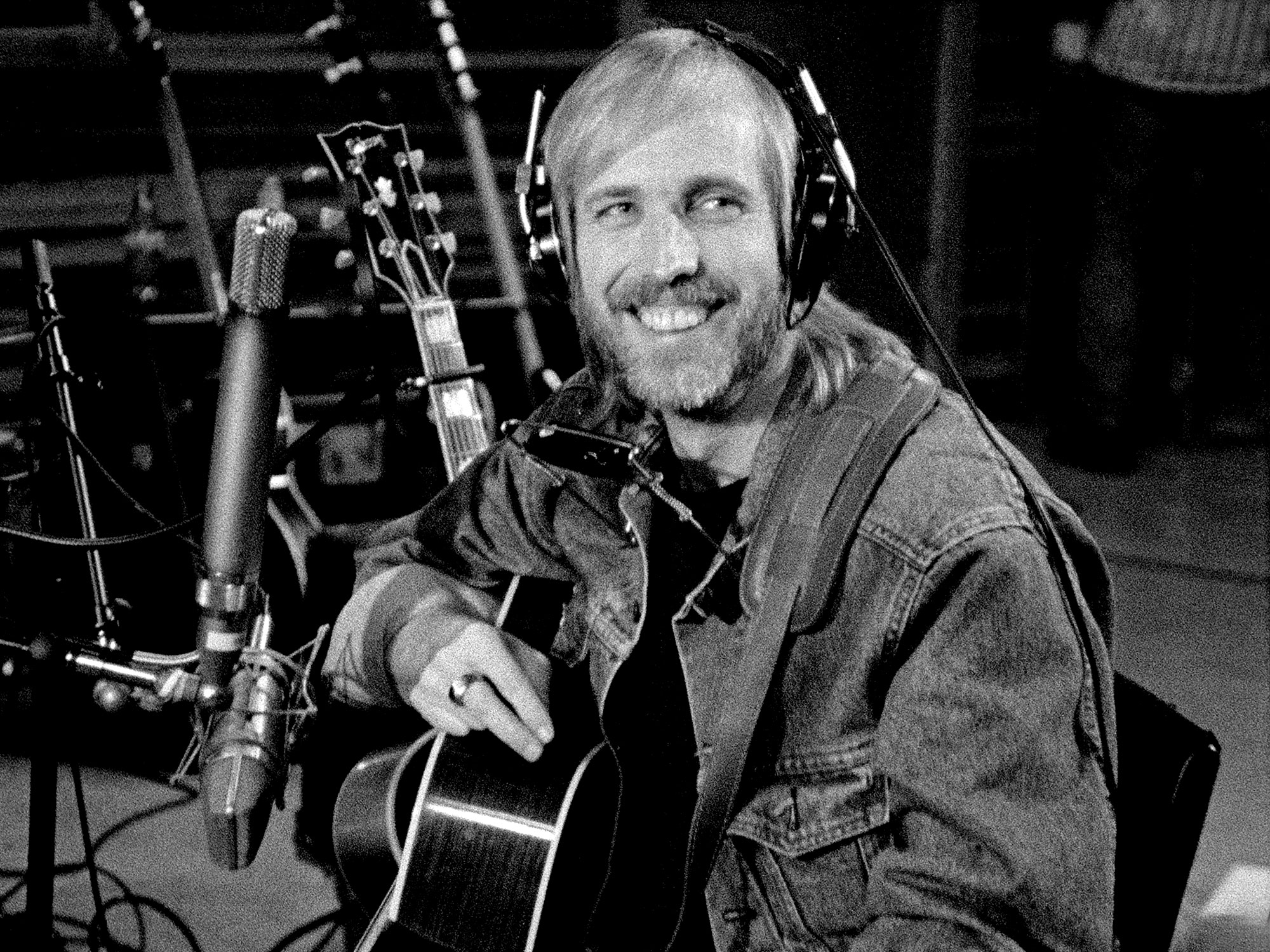 Tom Petty has always seemed to imbue the sound of Central America in the sort of way a Wrigley's chewing gum ad or a pair of Levi's 501s might conjure images of stars and stripes. It might seem an obvious thing to say of the author of 'American Girl', but something in the fabric of his music signposts its geographical origins in a way only a few others share – perhaps Bruce Springsteen being one of them – in the classic rock canon.
Unlike the Boss, however, Petty chose early on in his career to steer down bold collaborative highways that extended beyond his primary backers, the Heartbreakers. His second musical decade was kick-started by participation in country rock supergroup the Traveling Wilburys alongside Bob Dylan, George Harrison, Roy Orbison, and Jeff Lynne. The superstar collective burned intensely for a brief period, making two albums in quick succession in 1988 and 1990. Between these two bookends, Petty still found time to squeeze in a smash hit debut solo album, 'Full Moon Fever', featuring signature tunes 'Free Fallin'', 'I Won't Back Down' and 'Runnin' Down a Dream'.
By the time 1993 rolled into view, the Traveling Wilburys had receded to the rear-view mirror and Petty had resumed life in '…and the Heartbreakers' mode, but the songwriter was itching to free himself of the democratic pressures of group life once more. With thoughts of a second solo album brewing, he enlisted his long time filmographer Martyn Atkins to chart the ride. The album would become 'Wildflowers' and, until early 2020, the 16mm film shot by Atkins between 1993 and 1995 lay dormant, gathering dust. Its discovery is a gift beyond the grave for fans of the dearly departed Petty, who passed away in 2017 from mixed drug toxicity arising from prescribed medication.
The unearthed material forms the base for Mary Wharton's arresting album documentary, Tom Petty, Somewhere You Feel Free: The Making of Wildflowers. With the help of Heartbreakers Mike Campbell, Benmont Tench, Steve Ferrone and producer Rick Rubin, present-day recollections offer a supplement to the archive footage and Wharton ensures Petty's voice and voiceover takes centre stage. "At this time in my life, I feel much more comfortable being myself… I think I'm a soul singer. Because you have to connect with your soul," the man himself confides over grainy tour bus visuals.
The reality is that 'Wildflowers' was made in a state of emotional turbulence. The tracks telegraphed deteriorating marital relations with wife Jane Benyo. Even if his conscious mind refused to accept it, the lyric sheets to 'Crawling Back to You', 'Don't Fade on Me', 'Only a Broken Heart' and more bear testament to this sad truth. In retrospect, the album plays like Blood on the Tracks before the decree nisi was drafted, let alone its ink dried. It's a pre-break up, break up album.
As you might expect, it is the studio footage that is the most visceral here. Early on, Petty is shown with Telecaster-in-tow etching out a tentative, uncertain 'Climb That Hill'. Later, a more complete band version peels off the screen and speakers, scorching it's dog-eared, woozy blues with steely-eyed intent. Away from the performances, a grey-haired Rubin – trademark beard in place – recounts how he managed to persuade Petty to ditch Jeff Lynne and have him on knob twiddling duties instead. Petty and Benyo's daughter, Adria, also provides illuminating titbits, such as how Eddie Vedder and Kurt Cobain were viewed as kindred spirits by the then 40-year-old rocker. Petty himself is a delight too — full of warmth, wry humour, and, rather obviously, talent to spare.
This documentary functions as a neat companion for admirers of the original release, but it's a perfect fit for the expanded 'Wildflowers & All the Rest', a collection released in 2020 that showcased 'Wildflowers' as Petty (and Rubin) originally intended: a double album. Wharton cut her teeth on VH1 Legends and it shows, as this feels not dissimilar to the VH1 Classic Album/Behind the Music documentaries of yesteryear. But that is no slight on this fan-pleasing, visual and audio ramble through Tom Petty's 'Wildflowers'. It's a film that simply enhances the feeling that America has been prematurely deprived of one of its finest musical ambassadors. Irrespective of location, however, we're all poorer without him.
Tom Petty, Somewhere You Feel Free: The Making of Wildflowers is in cinemas 20 October for a one-night global celebration via Trafalgar Releasing. For more info visit tompettyfilm.com
---
ANTICIPATION.
Found footage of the most precious kind. 4
ENJOYMENT.
Studio time with Petty for his favourite and fastest-selling album, enhanced by survivor accounts. 4
IN RETROSPECT.
Cleaves close to a VH1 style, but a must for fans. 4
---
Directed by
Mary Wharton
Starring
Tom Petty, Howie Epstein, Mike Campbell
The post Tom Petty, Somewhere You Feel Free: The Making of Wildflowers appeared first on Little White Lies.